A Revolutionary Gaming Experience
Discover a games collection that constantly grows and updates. Like streaming music and films for endless entertainment, the Ancient World Games Streaming System lets you collect many games and play them with the same components. The System Book offers a wide variety of game styles that appeal to players of all ages, interests, and skills. They include icebreaker games for late groups, light-hearted games for families, and strategic challenges for more experienced gamers. The mind-twister games are unusual and require you to think differently.
Take your role as a builder, artisan, sage, fisherman and a warrior in these easy-to-earn games, which open the door to adventures in the Ancient World.
The main building blocks are versatile and multi-functional tiles, carefully designed to play a multitude of games. Printed with universal symbols, colors, and numbers, these wood or printed chip tiles are readily identifiable by players from different cultural backgrounds.
Collect new Playford System Books, or download rules from the Playford website to access more. There is always something new: information about new games, styles or types, or alternative ways of playing and expansion of already released games.
Like classic playing cards, the sets of components in this Streaming System enable anyone, even casual gamers to craft their own games. The System Books include ideas and examples to guide and inspire your creativity.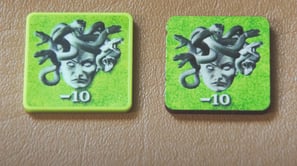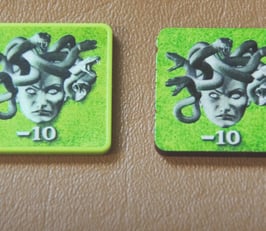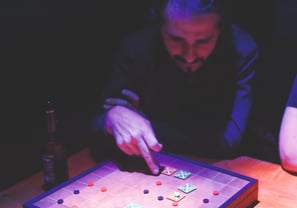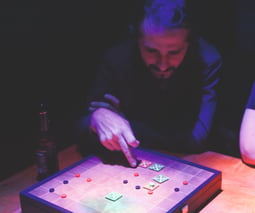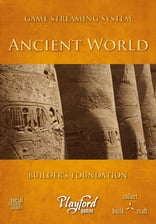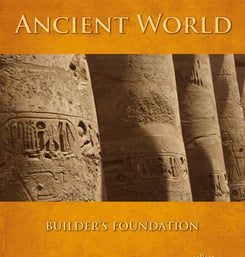 Crowd Pleasers
Almost everyone will enjoy using their memory, social skills and managing their resources, as they compete in a race to discover and collect.
Light Hearted Games
Manage your resources carefully as you compete with up to 3 other players to move your pieces on the board or even eliminate your opponent's pieces. With a little luck and skill you can escape, collect the most or be the first.